Ever heard of participatory grantmaking? It is a philanthropic approach that engages constituencies in the grantmaking process.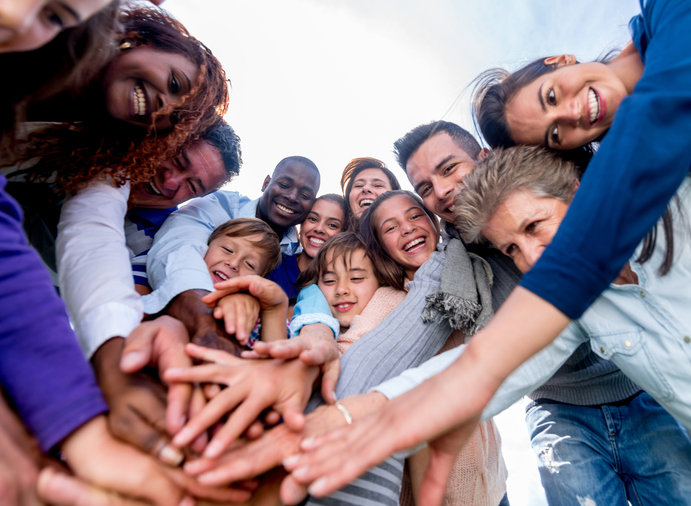 A group of participatory grantmakers are currently joining efforts to develop a Grantcraft Guide to help other funders advance this practice. This core group, includes Disability Rights Fund, FRIDA | The Young Feminist Fund, Red Umbrella Fund, UHAI, and the Wikimedia Foundation who have operated as a working group under the International Human Rights Funders Group. After being asked repeatedly to share good practice they thought it would be best to document the practice of participatory grantmaking through a larger scale tool.
In July 2016, the core group convened a group of practitioners in partnership with Foundation Center, which included: Central American Women's Fund, Ford Foundation, Semillas, Rawa Fund, Third Wave Fund, Trans Justice Funding Project, RSF Social Finance, and OSIFE. The group spent a day in New York's sweltering heat discussing participatory grantmaking and exchanged learnings and ideas. We began exploring critical questions for a GrantCraft guide, including: What types of models are currently being used? What are some of the strengths and challenges of this work? Why is this method of grantmaking so important for broader systems change? Below are some of the highlights from the conversation.
Why should we engage in participatory grantmaking?
One common thread among the leaders at this meeting was a passionate vision that this type of grantmaking isn't solely about more effective grantmaking, although often an important byproduct, but rather demonstrates a paradigm shift in how we work with our grantees as agents of change in their communities rather than simply as beneficiaries of aid. It goes beyond grantmaking into the importance of advancing public and democratic participation in decision making. In essence, the process itself is part of the impact!
What types of participatory practices are out there? What others would we like to see?
Every aspect of the grantmaking process can be adapted to invite community participation, all the way up to allowing grantees final decision making authority over funding. There is a spectrum in terms of level of participation communities can have in the grantmaking process and a diversity of approaches, however all practitioners present valued the knowledge and expertise of the communities they work with in their funding process.
A 2013 article from Alliance Magazine describes many of these models in more detail.
What are strengths of participatory grantmaking processes?
Many strengths were shared about working in this framework: shared responsibility, community responsibility for due-diligence, transparency and accountability to the community, advanced democratic practice, civic engagement, accessibility, innovation and trust, bridges across communities and issues, leadership development, self-determination, and collaborative learning. A culture of participatory grantmaking increases diversity of decision-makers, strengthens decisions, and allows more funding at the grassroots level.
What are the challenges?
A challenge noted by the group is that this type of grantmaking takes more time to manage because the work involves community building. This process brings people together and builds networks which develop leadership, communities, and civic engagement, but can be mistaken to be less efficient, when we fail to account for how strategic and informed the eventual investments are. It is also important to note that the required time depends on the community you're trying to engage and the scope of the work (i.e. a neighborhood fund vs. an international fund)
In addition, there are challenges around working in communities where power dynamics are delicate and entrenched. It can be a challenge to identify leaders, ensure that participation is happening, or prevent the current power dynamics from replicating themselves.
Opportunities
An opportunity emerged around working to document the qualitative and quantitative benefits of using a participatory framework to help funders better appreciate the benefits of participatory models. The GrantCraft guide will be an important place to share best practices and implementation ideas for other funders, as well as lessons learned from those experimenting with this framework.
In the end, the shared vision of this group is that in all communities there needs to be a shift towards funding approaches that advance agency and self determination. As highlighted recently during the Global Summit on Community Philanthropy, it is time to #ShiftThePower when it comes to funding.
If you are interested in learning more or getting in contact with this group please contact Katy Love at klove@wikimedia.org. And if you are interested in sharing people we should connect with in developing the forthcoming GrantCraft guide on this topic, please share with Jen at GrantCraft here.
Kelley Buhles is Senior Director of Philanthropic Services and Organizational Culture at RSF Social Finance. She is responsible for directing all components of RSF's Philanthropic Services Program while working closely with our client community. She leads the Shared Gifting work as well as RSF's effort to make visible the role of gift in our economic system. Kelley plays a key role in coordinating RSF's Integrated Capital approach to financing. Previously, she served on the board of the Haight Ashbury Food Program and coordinated the Bay Area Fair Trade Coalition. She graduated from San Diego State University with a BA in anthropology.
Katy Love is Director of Community Resources at Wikimedia Foundation, the non profit organization that supports Wikipedia and the sister projects. The Community Resources team runs several participatory grantmaking programs that support the global Wikimedia communities. Over the years, she has served as a program officer, led and served on a many participatory grants programs, including a giving circle and several local, regional and national grants panels.
This blog was written for and featured on Grantcraft's website, a service of the Foundation Center.