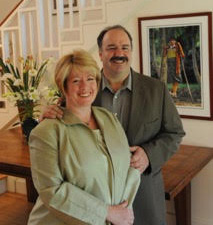 Ansara Family Fund
In 2014, the Ansara Family Fund began a partnership with the Disability Rights Fund to support emergent organizations led by and for people with disabilities in Haiti. These organizations include the first national organization for deaf and deaf-blind people; the first organization of parents of children with disabilities in southern Haiti; and an organization of now adults who grew up in residential schools in Haiti where they experienced abuse, and work to protect children and youth with disabilities living in such institutional settings.
Karen Ansara explained the reason why she supports the Disability Rights Fund:
"In my international work, I have seen how lack of legal infrastructures to protect the rights of the world's most vulnerable populations – namely children and women with disabilities – compounds the problems caused by poverty and social exclusion. The individuals and organizations who lead the way in promoting equality, social justice and dignity for society's most marginalized communities need the strength and capacity to do so. In many cases, however, the organizations who do not have the support they need, fail. It is time that we work together to change that."
Esther Louis, Executive Director of L'Union des Femmes à Mobilité Réduite d'Haïti, a DRF grantee since 2015, spoke at the 2016's annual Haiti Funders Conference emphasizing why Karen Ansara's message of working together is so critical to advancing rights for Haitians with disabilities.  Read Esther's powerful message about empowering women and girls with disabilities in Haiti.
Because of the generosity of the Ansara Family Fund, we have made strides in advancing rights for Haitians with disabilities.  Read more about our grantees' work in Haiti.