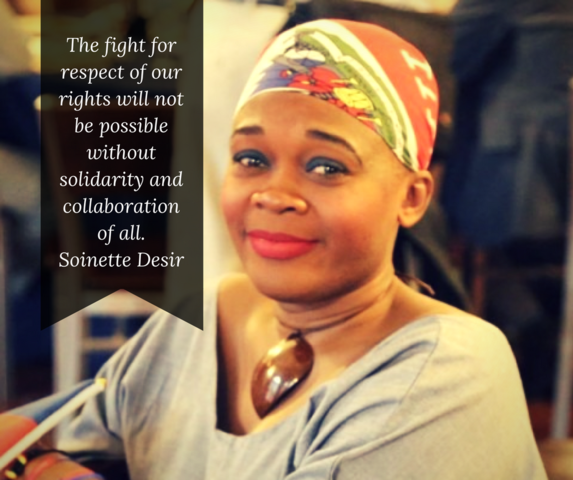 Timely response to a pressing need
Now is the time to imagine futures free from oppression, injustice, war and violence and to develop concrete strategies for people and planet based on our shared humanity.
The Disability Rights Fund / Disability Rights Advocacy Fund team and partners are participating in AWID forum including these two sessions:
Friday, Sept. 9
11:30am – 1:00pm
End Violence Against Women & Girls with Disabilities (Location: Gran Bahia 2)
This panel will bring together women with disabilities and their allies from different countries to talk about successful violence prevention initiatives inclusive of women and girls with disabilities. It will explore lessons learned and open a discussion on ways forward on collective action to prevent violence against all women.
Organizers: Disability Rights Fund • Handicap International.
Presenters: Natalia Santos Estrada from Mexico, Fatma Wangare from Kenya, Yeni Damayanti from Indonesia, Soinette Desir from Haiti, Priscilla Rodriguez from Mexico and Naomi Navoce from Fiji
2:30pm – 4:00pm
Cross-movement Collaboration Women Leaders with Disabilities (Location: Amazonas)
This panel will bring together women leaders with disabilities from Bangladesh, Nepal, Indonesia and Papua New Guinea to talk about cross-movement collaboration and will explore intersectionality between disability, gender, sexual orientation and ethnic/cultural identity, sharing examples of cross movement collaboration on rights of women with disabilities within LGBTQ, indigenous rights and legal aid movements.
Organizers: Disability Rights Fund.
Presenters: Pratima Gurung from Nepal, Nasima Akhter from Bangladesh, Najrana Imaan from Bangladesh,Yeni Damayanti  from Indonesia and Ipul Powaseu from Papua New Guinea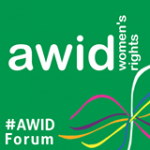 Bringing our movements together
2,000 participants from a broad diversity of movements and sectors will collectively strategize for feminist futures: from women's rights and feminist movements (including special attention to Brazilian women's rights activists), to peace, economic justice, environmental, and human rights movements, among others.
Traditionally underrepresented or marginalized communities will have a strong presence at the Forum, some of them are: Young feminist activists; Black and Afro-descendant women; Indigenous women; Sex workers; Women with disabilities; Trans* and Intersex activists; and migrant activists.
Forum Goals
Celebrate the gains of the past 20 years by diverse social movements and critically analyze the lessons we can carry forward.
Assess our current reality to locate the opportunities and threats for advancing the rights of women and other oppressed people.
Explore strategies for mobilizing greater solidarity and collective power across diverse movements.
Inspire, energize and renew strength and purpose.