Jon Firger, Interim Executive Director
Jon Firger's training and experience in social work and business administration have created a powerful and unique perspective and skill set. His work with nonprofit organizations has enabled him to identify and launch business models built upon the passion of mission, core expertise and solid financial planning.
Jon has been a recognized chief executive for the past 25 years, first at Jewish Family Services of the North Shore in Salem and then at Family Access in Newton, Massachusetts. At each organization, he led the Board and management through major transitions. Jon has over 30 years of professional and personal experience in the disability community.
Jon's experience in the use of business tools, such as strategic, business unit and succession planning, helps organizations stay in front of changes in community needs, economic and political shifts, and leadership or key personnel succession.
Jon has been an Adjunct Faculty member at Boston College, teaching courses such as "Nonprofit Financial and Human Resource Management" in the Graduate School of Social Work and "Social Entrepreneurship" in the MBA program at the Carroll School of Management.
Dwi Ariyani, Regional Head of Programs – Asia
Dwi Ariyani is the Regional Head of Programs – Asia for the Disability Rights Fund and the Disability Rights Advocacy Fund. She works closely with the Program Director and oversees our grantmaking in Indonesia, Myanmar, and Nepal.
Previously, she was the Program Officer for Indonesia for the Disability Rights Fund and the Disability Rights Advocacy Fund. She works closely with the program team and serves as a liaison between the Funds and grantees in Indonesia. Dwi has ten years of experience working in Indonesia on disability rights and movement building, especially around the areas of economic empowerment and disaster risk reduction. She has worked with grassroots and national disabled persons organizations to promote the rights of persons with disabilities, as well as providing capacity development aid to DPOs.
As the Inclusion Programme Advisor and Deputy Project Manager Disability Rights Project for Handicap International-Indonesia, Dwi gained on-the-ground experience in conducting field surveys, focus groups, and assessments to collect data for evidence-based research for the rights of persons with disabilities. This research was used to advocate for better laws and to produce and advocacy handbook for DPOs and community based organizations. She also coordinated awareness raising campaigns with DPO partners in ten provinces to advocate to local and provincial authorities and education service providers. With InterAksi, a DPO in Central Java, Dwi worked in an earthquake affected area to establish an inclusive children's center to provide psychosocial support to children with disabilities and to promote access to relief services by humanitarian NGOs working in disaster relief.
As a woman with a disability, Dwi has also advocated for the empowerment of women with disabilities. With a diploma in computer technology, she wrote articles for an accessible news website for blind people.

Jen Bokoff, Director of Development (She/Her)
Jen Bokoff is the Director of Development for the Disability Rights Fund and the Disability Rights Advocacy Fund. She is on the Management Team and cultivates partnerships with donors.
Jen has dedicated her career to elevating marginalized voices, supporting community-centered solutions, and driving equity and effectiveness. Through frequent writing, public speaking, and facilitation, she enjoys naming tensions and connecting people to resources, ideas, and one another. Jen worked at Candid for seven years, where she developed partnerships, communications, resources, and insights to power the work of the philanthropic sector. There, she led research on participatory grantmaking that featured DRF's work. Previously, Jen was a client advocate for a community-based organization and later a grantmaker at a private foundation focused on supporting healthy food systems and the arts. She was also a paralegal for the Internal Revenue Service, which taught her the power of active listening and offered unique insight into people's lived experiences. Jen was identified by Onalytica in 2019 as a top 10 charity industry influencer and by Submittable in 2020 as a top 15 grantmaking-shaper.
A graduate of Tufts University, Jen studied community health and sociology and now serves on the Alumni Council. She is also a member of Disability Lead and serves on the Board of Rhize and the working group for the global Participatory Grantmaking Community of Practice. In her spare time, she enjoys traveling, watching theater, aunting, and playing board games and bridge. She lives in Chicago with her husband and dog Bowser.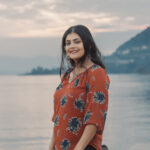 Rucha Chitnis, Director of Communications (She/Her)
Rucha Chitnis is the Director of Communications at the Disability Rights Fund and Disability Rights Advocacy Fund. She also serves on the management team, leading the Funds' communications strategy that centers the power and solutions of grassroots groups and movements led by persons with disabilities who are advocating for human rights and inclusion globally.
Rucha is a communications strategist, photojournalist, and an emerging filmmaker. As a documentarian, her stories center the counter narratives of grassroots feminists and frontline movements rising and advocating for systemic shifts in the face of climate chaos and economic inequities, flipping the script of the dominant culture that erases and dehumanizes. Rucha is a fellow at the International Women's Media Foundation and the producer of In the Land of My Ancestors, an award-winning documentary short that celebrates the living legacy of beloved Ohlone elder, Ann Marie Sayers.
A graduate of the Scripps School of Journalism at Ohio University, Rucha serves as an adviser to Vikalp Sangam (meaning a confluence of alternatives in Hindi), a network of over 70 grassroots groups and people's movements in India that amplifies stories of alternative economies, food and climate justice.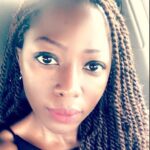 Esohe Evbuomwan, Finance Coordinator
Esohe has over five years of international development finance and management experience with many years of continuous experience on complex and large international development and humanitarian projects. Before joining DRF/DRAF, Esohe worked with organizations that managed projects funded by multiple donors like FCDO, USAid, WHO, and World Bank. In 2021, she completed a twelve-month humanitarian mission in Sierra Leone with Medecins Sans Frontieres (Doctors without Borders) as a Project Management Manager. While at Medecins Sans Frontieres, she successfully implemented mobile money as part of the financial process, eliminating overreliance on cash at the project level. In previous roles, Esohe ensured the overall financial health of the organization, supported management of organizational operations, donor requirements, and team members on related financial administration.
When Esohe is not working, she enjoys a good TV binge, but you can also catch her biking, hiking, or traveling. Esohe graduated with a Master's degree from the University College of London (UCL) in Management and with a Bachelor in Honors degree in Accounting and Finance from the University of Hertfordshire both from England, United Kingdom.
Roger Falcón, Deputy Director (He/Him)
Roger Falcón is the Deputy Director of the Disability Rights Fund and the Disability Rights Advocacy Fund. Roger leads the Management Team of the Fund and oversees internal operations.
Roger is a social justice activist with experience in the U.S. and internationally. In prior roles, he was chief of staff of Law Enforcement Against Prohibition, which advocates for drug policy reform and works among others with the medical marijuana community to gain access to treatment. In that role, he was the senior advisor to the executive director and chief strategist, and managed operations. Before that, he was program director of ArtCorps, which sends volunteers to Central America to educate rural communities about health, human rights, and the environment. He is a member of the Oberlin Alumni Leadership Council and has worked in development at the Harvard Graduate School of Education. Roger also co-founded A3D, a non-profit focused on providing opportunities for African and other underserved culturally diverse populations and organizations in the Greater Boston Area.
Roger received his A.B. in Government from Oberlin, his Master's from the Fletcher School at Tufts University, and a certificate from the Institut d'études politiques in Paris. While in college, he co-founded Students Overcoming Barriers in Education.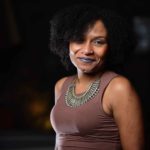 Jo-Ann Garnier, Program Officer for Haiti
Jo-Ann Garnier is the Program Officer for Haiti for the Disability Rights Fund and the Disability Rights Advocacy Fund. She works closely with the program team and serves as a liaison between the Funds and grantees in Haiti.
Jo-Ann brings over a decade of experience supporting Haitian civil society to promote the rights of children, including children with disabilities, and to provide technical support to civil society and the government on rights and inclusion of marginalized groups. Prior to DRF, as Executive Director for enpaK, a Haitian NGO promoting the rights of children, she worked with multi-stakeholders on strategies realizing the rights enshrined in the Convention on the Rights of the Child and the Convention on the Rights of Persons with Disabilities to ensure all children are included in education and social development programs. She also worked with the Secretary of State's office on a communication strategy to popularize the Law on the Integration of Persons with Disabilities, including a child-friendly version in French and Creole. As Plan International's Country Director, she built strong relationships with civil society, government, and donor agencies. She is on several national platforms for rights and development issues in Haiti and has traveled extensively throughout the country meeting with rural, grassroots community groups. She is fluent in French, Kreyol, English, and Spanish.
Jo-Ann has a law degree from the Faculty of Law and Economic Sciences of Port-au-Prince, Haiti.
Aapurv Jain, Associate Director, Bilateral Relations (He/Him)
Aapurv Jain is the Associate Director of Bilateral Relations at the Disability Rights Fund and the Disability Rights Advocacy Fund. He manages and cultivates relationships with bilateral donors.
Aapurv is passionate about mobilizing resources and building cross-sectoral partnerships to shift power to the hands of historically marginalized groups. He brings a depth of experience in cultivating relationships, leading proposal development, and managing grants funded by bilateral and multilateral donor agencies and philanthropic foundations. He has over eight years of experience in the international development sector across Sub-Saharan Africa, Asia, North America, and Europe. Prior to joining DRF/DRAF, Aapurv led the Business Development and Grants Unit for Restless Development's Uganda Hub, where he designed multi-country programs to strengthen youth civil society across Sub-Saharan Africa. He has previously managed programs and partnerships for BBC Media Action. He has also worked with Partners for Law in Development, a feminist legal resource group, and the International Commission of Jurists to strengthen access to justice for women, girls, and LGBTI communities in India and across South Asia. Aapurv is also a member of the UN Women's Civil Society Advisory Group.
Aapurv holds a Master's degree in Gender and Sexuality from SOAS, the University of London as a Felix Scholar, and has a Bachelor's degree in Economics from the University of Delhi, India. When not chasing proposal deadlines and funding flows, he spends his time listening to podcasts and music, reading books, working out, cooking, and baking.
Melanie Kawano-Chiu, Evaluation & Learning Manager (She/Her)
Melanie Kawano-Chiu is the Evaluation & Learning Manager for the Disability Rights Fund and the Disability Rights Advocacy Fund. She is responsible for supporting and monitoring a multi-year partnership project.
Melanie's two-decade career has included creating a global monitoring and evaluation consortium; building multi-stakeholder partnerships; teaching at international and domestic higher education institutions, and designing qualitative and quantitative research and evaluations. Prior to this position, she was the Director of Learning and Evaluation at the Alliance for Peacebuilding, where she led an international consortium to improve evaluation practices and policies. She also cultivated and managed relationships with over 300 private and institutional donors and led communication efforts to gain new audiences. Earlier in her career, she oversaw grants for Fortune 20 companies at the American Red Cross. She has authored publications on the evaluation and impact of peacebuilding, as well as on post-conflict reconstruction in Afghanistan. Melanie developed a curriculum for the first monitoring and evaluation online certificate course for New York University. She was an adjunct professor at Azusa Pacific University Department of Global Studies.
Melanie has a Master's in Political Theory and Conflict Resolution and a Bachelor's of Arts degree in Psychology and International and Intercultural Studies.
Jack Kretzmer, Development Associate (They/Them)
Jack Kretzmer is the Development Associate for the Disability Rights Fund and Disability Rights Advocacy Fund. They provide support to and work collaboratively with the Development and Finance teams.
Highly experienced in the provision of crucial programs and resources to older adults and the disability community, Jack has a strong social services orientation and is dedicated to empowering underrepresented communities. Jack has previously approached this goal as a critical support to corps of both social workers and service volunteers. Prior to joining DRF/DRAF, Jack specialized in data management, information and referral, and event and volunteer management.
A graduate of Arizona State University, Jack studied sociology and gender studies, examining culture through a social justice lens and guiding fellow students as an undergraduate teaching assistant. Jack is currently working towards a Master's of Science in nonprofit management at Northeastern University. Their anticipated graduation date is March of 2024. Jack aspires to utilize their education and experience to meaningfully contribute to DRF/DRAF's mission. While not working or studying, Jack enjoys participating in civic engagement activities, connecting with family and friends, and visiting new coffee shops.
Faith Lemon, Program Director
Faith Lemon is the Program Director for the Disability Rights Fund and the Disability Rights Advocacy Fund. She is part of the Management Team, leads the global program team, and is the main liaison to our Grantmaking Committee.
Faith is a dedicated human rights advocate with extensive experience supporting mission-driven organizations to realize disability rights, economic justice, gender equity and inclusive development. In her previous role as a social impact consultant, Faith helped foundations and nonprofits improve the efficacy and durability of their efforts by providing technical and strategic grantmaking support, integrating learning into policy and practice, building stronger teams, and developing catalytic partnerships. Through recent work with the Pazapa Center for Children with Disabilities in Haiti, prior accompaniment of ethnic minority communities in Myanmar, and her own personal experience, Faith has gained a deep appreciation for the imperative of "Nothing About Us Without Us." In alignment with that mission, she also chairs the US board of ATD Fourth World Movement, an organization that fights poverty by lifting up the voices of people experiencing it, creating space for their knowledge and expertise to inform policy and practice.
Faith holds Masters' degrees in Human Rights and Social Work from Columbia University.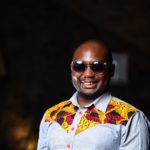 Theophilus Odaudu, Program Officer for Nigeria
Theophilus Odaudu is the Program Officer for Nigeria for the Disability Rights Fund and Disability Rights Advocacy Fund. In this role, he is responsible for grantmaking, grants oversight, and technical support to disabled persons organizations in Nigeria.
Over the last ten years, Theophilus served the disability community in Nigeria in different capacities. He helped in establishing and stabilizing the Nigeria Association of the Blind (NAB) in Abuja (the Federal Capital Territory), serving as its Treasurer and Secretary on different occasions, and has served as the North-Central Youth Coordinator for NAB, advocating for the participation of children and youth in the affairs of the association, and inclusion of young persons with disabilities in the broader society. Theophilus has over five years' experience working with the government of Kogi State as a Legal Officer and volunteers for NGOs serving vulnerable groups, including Cedar Seed Foundation (CSF). As Legal Adviser for CSF, Theophilus edited the disability rights bill before the National Assembly, bringing its content in compliance with the provisions of the UN Convention on the Rights of Persons with Disabilities (UN CRPD). He is a 2016 Mandela Washington Fellow where he studied public management at the Maxwell School of Citizenship and Public Affairs, at Syracuse University in New York.
Theophilus holds a Master of Laws (LLM) Degree in Human Rights and Democratisation in Africa from the University of Pretoria, South Africa; and an LLM from the University of Ibadan, Nigeria with an academic focus in international law.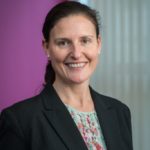 Christina Parasyn, Technical Assistance Director
Christina Parasyn is the Technical Assistance Director for the Disability Rights Fund and the Disability Rights Advocacy Fund. She is responsible for leading the implementation of DRF/DRAF's Technical Assistance Strategy. She works with the DRF/DRAF team, grantees, and partners to ensure grantees have access to technical skills and resources to achieve their rights advocacy goals.
Christina brings 20 years of experience in international development and disability rights. She takes a principled approach to her work and partners with persons with disabilities and their representative organizations, staying true to the disability movement's motto "nothing about us without us".  She has brokered important relationships between the disability movement and key government, donor, bilateral and multilateral agencies; international, local non-government, and faith-based organizations; and the private sector. Her work has focused on CRPD and SDGs implementation, training, research, and story collection; disability policies, strategies, and guidelines development; creation of inclusive, accessible organizational systems and processes; and donor strategy, fund, and program evaluations. Christina played a key role in developing and implementing the Australian Government's first-ever disability strategy for the aid program 'Development for All', which set the agenda for Australia's investment and leadership in disability-inclusive development globally.
She has a Master of Social Science (International Development), Bachelor of Applied Science (Occupational Therapy), and field experience in the Pacific and Asia.
Alice Phinizy, Finance Director
Alice Phinizy is the Finance Director for the Disability Rights Fund and the Disability Rights Advocacy Fund. In this role, she oversees the finances and operations of the organizations, working closely with the Founding Executive Director to ensure value for money.
Alice has many years of experience overseeing finance and operations for a variety of nonprofit and for-profit companies. She has worked in the affordable housing and social innovation fields, and most recently managed the business side of a world-renowned brewery in Boston. While at the nascent (at the time) Third Sector Capital Partners, Alice built financial and operational procedures from the ground up. She also became a resource for compliance administration, offering assistance to nonprofit and government organizations. At the Women's Institute for Housing & Economic Development, Alice worked closely with funders, oversaw the audit process, and supported housing projects for low-income and disabled individuals and families. Alice is on the Board of Directors and the Treasurer for the International Funders of Indigenous Peoples (IFIP), the Treasurer for LFC Boston, serves as a Finance Committee member for Zumix, and is a member of the Human Rights Funders Network's Human Rights Grantmaking Operations Steering Committee.
Alice holds a Masters of Business Administration in International Business and a Bachelors of Science in Computer Information Systems, both from Bentley University in Massachusetts.
Rebecca Rittgers, Senior Consultant
Rebecca Rittgers is Senior Consultant to the Disability Rights Fund and the Disability Rights Advocacy Fund. In 2019 she led the implementation of DRF/DRAF's Commonwealth Leave No One Behind project, supporting disabled person's organizations in a small group of Commonwealth countries to advocate for the implementation of their country's Global Disability Summit 2018 commitments.  In 2020, Rebecca continues to advance this funding stream in several non-pooled fund Commonwealth countries and supports the management team and program staff in various grantmaking, capacity building, and monitoring and evaluation projects.
Rebecca has dedicated her professional career to leveraging the tools of grant-making and people-led advocacy to advance human rights and social justice. She brings to DRF/DRAF expertise in the design and implementation of social justice campaigns, strategic communications strategies, advocate coalitions and donor collaboratives, and learning/ evaluation initiatives. She has worked across a spectrum of human rights issues, supporting both foundations and non-profits in the US and in Europe to reach their advocacy and funding goals. Prior to DRF, Rebecca led The Themis Fund, a donor collaborative supporting the national campaign to end the death penalty in the United States. She worked to advance LGBTI rights, as a program officer at The Arcus Foundation and as an evaluator, conducting for the Ford Foundation an assessment of the US campaign for marriage equality. From 2001 to 2010, Rebecca developed and stewarded The Atlantic Philanthropies' US Reconciliation and Human Rights Program, supporting campaigns on immigrants and refugees, ending capital punishment, ex-felon disenfranchisement, and indigent defense reform. Since 2016, Rebecca has also served as a mentor to emerging European leaders in the migrant and refugee advocacy community for The Social Change Initiative in Belfast, Northern Ireland.
Rebecca holds a Masters of Economics from Boston University and a certification in Leadership Coaching from Rutgers University.
Katiya Sakala, Regional Head of Programs for Africa
Katiya Sakala is the Regional Head of Programs – Africa for the Disability Rights Fund and the Disability Rights Advocacy Fund.  She works closely with the Program Director and oversees our grantmaking in Malawi, Nigeria, Rwanda, and Uganda.
Previously, Katiya was responsible for the management of grants to organizations of persons with disabilities under the "Commonwealth Leaves No One Behind" project. Katiya has ten years of experience in the area of disability rights. She has built her expertise in the disability movement by working with grassroots and national organizations for persons with disabilities in Zambia. Katiya headed the first-ever Independent Monitoring Unit under the Zambia Federation of Disability Organisations (ZAFOD) on the implementation of disability rights and contributed to the publication of a report to the government with recommendations for law reform. She also worked as National Project Officer for the International Labour Organisation (ILO) on a project that promoted employment access for persons with disabilities through vocational skills training and technical support towards law reform before moving on to the Norwegian Association of Disabled (NAD) where she worked as National Project Coordinator responsible for managing grants and providing technical support to DPOs to advance their advocacy initiatives.
Katiya holds a Master of Laws Degree in International and Comparative Disability Law and Policy from the National University of Ireland, Galway, a Bachelor Arts Degree in Development Studies, and a Diploma in Social Work.
Jean Pierre Sibomana, Program Officer for Rwanda
Jean Pierre Sibomana is the Program Officer for Rwanda for the Disability Rights Fund and the Disability Rights Advocacy Fund. He works closely with other program team members and serves as a liaison between the Funds and grantees in Rwanda.

Jean Pierre brings to DRF/DRAF a strong background in grassroots organizing to advance the rights of persons with disabilities. His work as the Co-Founder and Project Director of the Rwandan organization, Self-Advocacy Initiatives for People with Disabilities, has empowered hundreds of the most marginalized children and women with disabilities to raise awareness and decrease stigma, promote inclusion in policies and programs, and realize equal rights in areas including legal capacity, decent work and access to basic services. His efforts were recognized with a 2019 Mandela Washington Fellowship, which provided an opportunity to work with Access 2 Independence among other organizations.

Jean Pierre holds a Bachelor's degree of Honor in Sociology and a Master's degree in Development Studies from Mount Kenya University in Rwanda. He also studied at the University of Iowa in the School of Business and Entrepreneurship.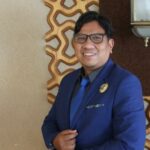 Buyung Ridwan Tanjung, Program Officer for Indonesia
Buyung Ridwan Tanjung is the Program Officer for Indonesia for the Disability Rights Fund and the Disability Rights Advocacy Fund. In this role, he works closely with other program team members and serves as a liaison between the Funds and grantees in Indonesia.
Buyung Tanjung brings to DRF/DRAF a strong background as an Indonesian human rights lawyer and a disability activist. He is a co-founder of an Organisation of Person with Disability of OHANA Indonesia. In Indonesia, he has been actively involved in the drafting, advocacy, and monitoring of laws and policies relating to persons with disabilities. He has experience in counselling, education and advocacy of human rights with focus on migrant workers and labour rights issues in both International and National law systems. Therefore intersectionality issues among disability, migrant workers and indigenous people are his concern currently. He also worked for many years at the Local Ombudsman Office in Indonesia.
Buyung Ridwan Tanjung graduated in Law from the Universitas Sebelas Maret, Indonesia and holds a master of laws (LL.M) of International Law on Human Rights from the Utrecht University, the Netherlands.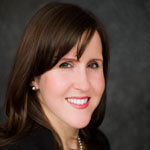 Kerry Thompson, Inclusion & Accessibility Development Manager
Kerry Thompson is the Inclusion & Accessibility Development Manager for the Disability Rights Fund and the Disability Rights Advocacy Fund. In this role, Kerry develops the accessibility policies and practices of DRF/DRAF for internal stakeholders and grantees and leads efforts to demonstrate and promote to donors and others how accessibility is key to inclusion, using DRF/DRAF policies and practices as a model.
Kerry brings more than twenty years of combined experience in accessibility, analytics, business, communications, finance, and grants management for the academic, healthcare, and nonprofit sectors, including working for Brigham and Women's Hospital and the National Institute of Health. She is an active advocate for the disability community with an emphasis on making the arts and healthcare more accessible. Her academic experience included human rights courses at Harvard's Kennedy School of Government and Harvard Law School. She is a 2014 Marshall Memorial Fellow with the German Marshall Fund for the United States.  She serves as the Executive Director for Silent Rhythms Inc., a non-profit that promotes access to the arts and in society for people with disabilities.  She was named a 2020 Visiting Artist to Harvard University's Dance Center.  Kerry also serves as Commissioner on the Massachusetts Commission on the Status of Persons with Disabilities, Vice-Chair on the Massachusetts Statewide Advisory Council and on the New England Foundations for the Arts (NEFA) Advisory Council.  She previously served on the board of directors for DEAF, Inc. and board liaison for DeafBlind Community Access Network.
Kerry holds a Master's in Human Development and Psychology from Harvard University's Graduate School of Education with an academic focus on disability rights in the broader context of international human rights.
Salainaoloa Tuimavave, Personal Assistant for Pacific Island Countries
Makerita Salainaoloa Tuimavave is the Personal Assistant for the Pacific Island Countries (PICs) for the Disability Rights Fund and the Disability Rights Advocacy Fund. She works closely with the Program Officer for the PICs to ensure the provision of personal, logistical, administrative, and operational assistance in the Pacific. Salainaoloa has over 20 years of experience in the Education field with 10 years advocating for the inclusion of children with disabilities into the mainstream system of education.
Her journey in the Education field has given her the opportunity to be a teacher and a School Administrator. She has taught in Samoa, Honolulu, Hawaii, Daly City, CA, Sacramento, CA, and the Philippines. Salainaoloa has worked as an Inclusive Education Advisor for Senese Inclusive Education Support Services where she assisted the team in securing ongoing resources for the development of the program. She also assisted in facilitating onsite training, professional development courses, capacity building, and updates for teacher aides assisting students with disabilities in mainstream schools. She was involved in the negotiation of the design of yearly work plans for inclusive education programs for Senese in consultation with respective partners and had successfully advocated for inclusive approaches in schools.
Her most recent work before joining the DRF/DRAF team was with Samoa's Recognized Advocacy Organization, NOLA (Nuanua o le Alofa), as the Climate Change and Disaster Preparedness Inclusive Coordinator. Through this role she became a member of the Disaster Advisory Committee, advocating for Inclusive and Accessible messaging and communication. She also became a member of the Community Disaster and Climate Risks Management Program, advocating for an Inclusive approach in recognizing the risks of exposure to hazards and responses to natural disasters. She also served on the Spotlight Initiative Selection Committee, UN-Samoa which was an initiative focused on preventing violence through evidence-based programs and successfully advocated for PWD representation on the steering committee.
Salainaoloa holds a Bachelor's Degree in Education from Maryhill School of Theology, Manila Philippines (cross-credited to the University of the Immaculate Conception, Mindanao Philippines), a Certificate in Administration, and Associate of Science in Administration of Justice.
Faaolo Utumapu-Utailesolo, Program Officer for Pacific Island Countries
Faaolo Utumapu-Utailesolo is the Program Officer for the Pacific Island Countries for the Disability Rights Fund and the Disability Rights Advocacy Fund. She works closely with the program team and serves as a liaison between the funds and grantees in the Pacific Island Countries.
Faaolo is an experienced disability rights advocate in the Pacific region and in her home country of Samoa. She is one of the founders of the Disability Rights Movement in Samoa, having co-founded the National Disabled People's Organization, Nuanua o le Alofa (NOLA), in 2001. She served on various leadership roles on the Board of NOLA,  has provided volunteer capacity-building support to other DPOs on a voluntary basis, and was the former president of the Samoa Blind Persons Association. Faaolo also volunteered and provided communications support for the then-emerging Deaf Association of Samoa. She also coordinated promotion and awareness campaigns for SENESE Inclusive Support Service, a provider of inclusive education services, to ensure that the message of disability-inclusive is acknowledged by the communities where children with disabilities reside. Her dedication to the disability rights movement has continued to grow as she has served on the disability sub-sector committee of the Samoan government, as well as serving as a member of the Samoa Media Council. Faaolo has taken on various leadership roles for the Pacific Disability Forum, the Regional DPO in the Pacific, including a 4-year Board term from 2013-2017.
Faaolo has a Bachelor's Degree in Communications from Auckland University of Technology in Auckland, New Zealand, and a Masters of Arts Degree in Media and Communications from Monash University in Melbourne, Australia.
Chrissy Dumaduma Zimba, Program Officer for Malawi
Chrissy Dumaduma Zimba is the Program Officer for Malawi for the Disability Rights Fund and the Disability Rights Advocacy Fund. She works closely with other program team members and serves as a liaison between the Funds and grantees in Malawi.
Chrissy is an advocate for equal employment opportunities for young people with disabilities in Africa, and brings with her 6 years of experience researching and promoting disability-inclusive, rights-based development. Prior to DRF, she worked as a Disability Inclusion Associate for the African Union Commission in Ethiopia where she was responsible for mainstreaming disability throughout the Commission's work.  She also worked as a Youth Researcher for the African Union Commission, where she contributed to the drafting of the 2018 Status of Africa Youth Report. In addition, she worked as a Monitoring and Evaluation Officer for the Mzuzu University Centre of Excellence in Water and Sanitation in Malawi, where she was responsible for monitoring all donor-funded WASH projects.
Chrissy holds a Masters in Public Policy and Governance from Africa University in Zimbabwe, a Bachelor of Science in Information and Communication Technology from Mzuzu University in Malawi, and a Certificate in Financial Accounting. In 2019, Chrissy was honored as a Mandela Washington Fellow and spent fellowship time with the American Association of People with Disabilities in Washington, D.C.