Information on Grantmaking Rounds
The Disability Rights Fund and Disability Rights Advocacy Fund are grantmaking collaboratives that supports organizations of persons with disabilities (OPDs) around the world to build diverse movements, ensure inclusive development agendas, and achieve equal rights and opportunity for all.
Below you will find information about our biannual Request for Proposals (RFP) process.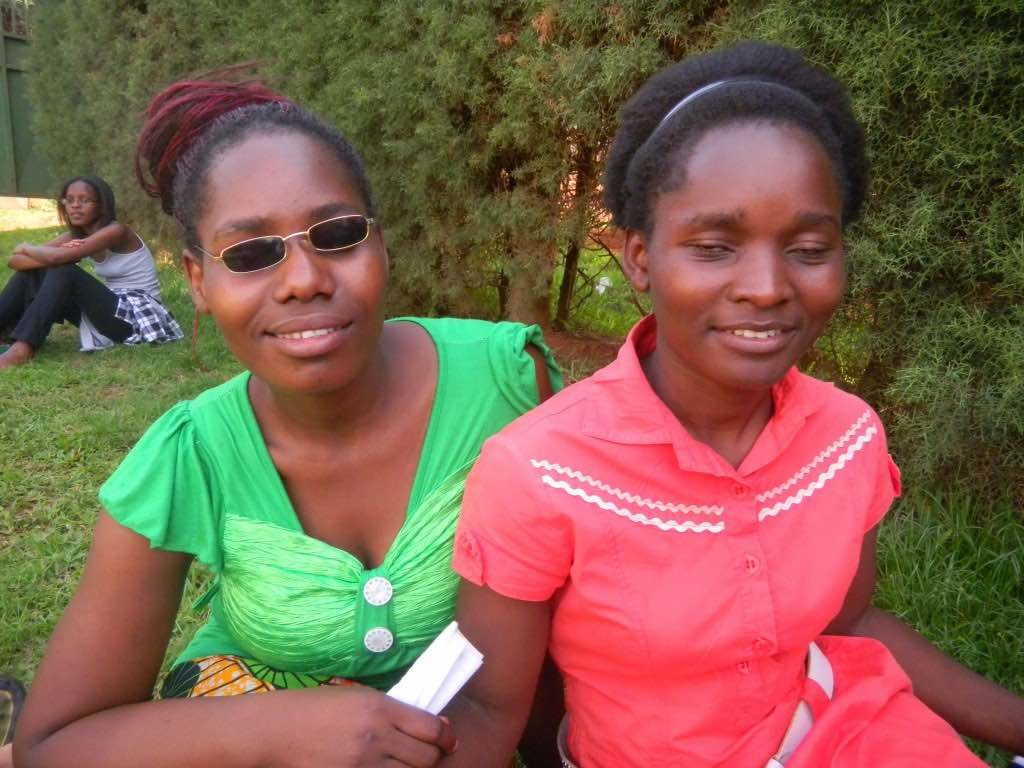 General Information About Applying for a Grant from DRF or DRAF
All applicants should read our guidelines thoroughly, as they have recently changed. Please also refer to our Frequently Asked Questions, Glossary of Terms, and information on What DRF Does Not Fund.
Important Information for 2021 Round 2
The 2021 Round 2 RFP opens on August 2nd and applications are due on August 31st. This round of grantmaking includes new DRF/DRAF target country, Nepal, as well as Rwanda, Uganda, and the following Pacific Island Countries: Cook Islands, Federated States of Micronesia, Fiji, Kiribati, Nauru, Niue, Palau, Papua New Guinea, Republic of the Marshall Islands, Samoa, Solomon Islands, Tonga, Tuvalu, and Vanuatu.
In response to changing conditions on the ground, grantmaking for Haiti has been shifted to Round 1 (publicized in early 2022). To address the gap of time between Rounds, current grantees will be provided extensions and other forms of support.
The 2021 Round 2 RFP for Nepal and the Pacific Island Countries is open to any eligible organization of persons with disabilities (OPDs). Please refer to the "Eligibility Criteria" section below.
The 2021 Round 2 RFP for Rwanda and Uganda is by invitation only: Organizations that are invited to apply will receive the application by email in the first week of August. As part of efforts to review and simplify our grantmaking, the LOI process – used for Uganda in recent years – has been suspended for 2021.
All applicants are encouraged to consider constraints and/or advocacy opportunities related to COVID-19 in preparing proposals. At DRF/DRAF, we remain committed to adapting and innovating in support of our grantees' redoubled efforts to secure rights for all during the pandemic and beyond.
2021 Countries
OPDs in DRF/DRAF target countries may apply during two annual grantmaking cycles. In 2021, these are:
Round 1: RFP due March 15, 2021
Open RFP: Pacific Island Countries
Invitation-only RFP: Indonesia, Malawi, and Nigeria
Round 2: RFP released on August 2, 2021 (due August 31, 2021)
Open RFP: Nepal and Pacific Island Countries
Invitation-only RFP: Rwanda and Uganda (refer to "Eligibility Criteria" below)
Eligibility Criteria
To meet the basic eligibility requirements for DRF/DRAF funding consideration in 2021, applicants must:
Be based in and conduct the majority of activities in a country targeted by the specific Round;
Be a legally registered non-governmental OPD, or a group of persons with disabilities acting under the fiscal sponsorship thereof; and
Be invited to apply, if based in the below countries:

Nigeria, Indonesia, or Malawi (in Round 1)
Rwanda or Uganda (in Round 2)
Invitations will be extended to most current grantees (depending upon the status of current projects), and to new applicants that represent especially marginalized groups, with a particular focus on organizations of women with disabilities and/or LGBTI persons with disabilities. Focusing our 2021 grantmaking in this way responds to the pandemic reality of increasing gender-based violence and other human rights violations as well as socio-economic realities affecting these groups. (Please refer to the DRF/DRAF Gender Guidelines for more information about our commitment to intersectional equality and SOGIESC diversity.)
Funding Streams
DRF and DRAF currently administer three funding streams during our biannual grantmaking rounds: Small Grants, Mid-Level Coalition Grants, and National Coalition Grants. For more information about these funding streams and relevant priority areas, visit the below webpages:
Please note that all proposals must explicitly promote the CRPD and specify the Article(s) being addressed. If a project is addressing implementation of the SDGs or GDS Commitments, the specific Goals or Commitments should be referenced. Cross-disability and other partnerships are encouraged, particularly those that strengthen marginalized sectors of the disability community.
Important Considerations for the RFP
Please note several developments which may impact your organizations and/or proposals.
Accounting for COVID-19 Implications: Applicants are encouraged to consider constraints and/or opportunities related to COVID-19 in preparing proposals. Especially encouraged are advocacy efforts intended to address the disproportionate impact of the pandemic and related socio-economic effects on marginalized sectors of the disability community.
Including OPD Strengthening in Project Activities and Budget: Additional funds are available to mitigate areas of risk and address organizational capacity gaps. Depending on specific grantee needs, this aligned funding stream can be utilized to build OPD capacities in areas such as safeguarding, financial management, and governance.
Including Technical Assistance (TA) in Project Activities and Budget: Projects can include line items for TA, which focuses on equipping organizations with technical skills, knowledge, resources and partnerships relating to the CRPD, SDGs, rights advocacy and movement building. TA is different from organizational capacity building activities, which aim to support OPDs to become stronger organizations. Examples of TA include:

Training by a legal expert on the domestication of a specific article of the CRPD;
Coalition building with other civil society organizations already involved in SDGs implementation;
Training by human rights expert(s) on rights advocacy strategies to achieve project goals;
Partnership with a research institute to carry out an analysis of gaps in the inclusion of women with disabilities in local health and/or social protection.

Including Core Operational Costs in Small Grant Budgets: In 2021, repeat Small Grant recipients may apply for up to an additional $10,000 to fund core operating costs for organizational expenses, such as rent, utilities, security, office supplies, face masks, and other PPEs for staff, transport, etc.
Complying with Safeguarding Requirements: All DRF/DRAF grantees are required to develop policies on Child Protection (CP), and Preventing Sexual Exploitation, Abuse, and Harassment (PSEAH). DRF/DRAF can provide policy standards, informational resources and funding to support grantee efforts to develop safeguarding frameworks. Please visit our Policies webpage for more information.
Developing Workplace Safety Policies and Procedures: While not a requirement to receive DRF/DRAF funding, DRF/DRAF can provide resources and support grantee efforts to develop workplace safety and security policies and protocols (including as they relate to COVID-19).
Applicant Documents
2021 Round 2 materials will be available here during the RFP period (August2-31, 2021).
Questions?
Please contact us at info@disabilityrightsfund.org