To DRF/DRAF grantees:
We are about to enter a new decade – 2020 is nearly upon us.
I am writing first to express my gratitude for your hard work that is making a difference and bringing about increasing positive change for the rights of persons with disabilities. Since DRF/DRAF started, we have seen new national Disability Acts in Bangladesh, Fiji, Indonesia, Nigeria, Mexico, Nicaragua, Peru, and Uganda, among other places. We have seen persons with disabilities reporting on human rights in front of the United Nations. We have seen increasing national awareness about gaps in access to justice, access to education, access to employment, and access to health. This is all due to your tireless advocacy!
I am writing second to underline how far we have yet to go, especially for more marginalized sectors of the disability community, whether women, grassroots or emergent impairment groups.
To truly achieve the rights of persons with disabilities, we must work to achieve the rights of ALL persons with disabilities, no exceptions. Nothing About Us Without Us.
Now I must turn to a difficult subject. In the last year, with of the rise of the #MeToo movement and greater INGO and donor efforts to open up reporting mechanisms, we (and others) are hearing more and more allegations of sexual exploitation, abuse, and harassment from within the disability movement.
[Acts of sexual (or other) exploitation, abuse and/or harassment are not tolerable – against anyone.]
To better address this, we have opened up a reporting email on our website. We are also developing our own internal policy on Preventing Sexual Exploitation, Abuse and Harassment and will roll this out to all of our grantees in 2020. We have also increased our connections with the movement addressing gender-based violence (GBV) to start to look at how GBV programming can be more inclusive of persons with disabilities. There are additional steps we will be taking.
As we take further action, we will keep you informed. We will also be increasing requirements that you take action. Formal requirements will be communicated towards the end of this year and are likely to include the following:
Organizations make commitments to preventing SEAH at the highest levels
Organizations have policy on PSEAH in place, together with codes of conduct signed by all personnel before contracting and annually
Any new personnel vetted for any history of SEAH before hiring pursuant to local requirements
Organizations have annual training for all staff on PSEAH, code of conduct and complaint procedures
Supervision and performance evaluations of personnel include review of PSEAH policy and procedures
Organizations have complaint procedure/protocol in place with regular monitoring & evaluation
Organizations have investigation procedure in place
Substantiated claims lead to disciplinary action and/or contractual consequences for any offenders
Organizations have written guidance on victim assistance in place
Knowing how hard it has been for persons with disabilities to be seen as full human beings, I have high expectations that you will understand that rights cannot be achieved in part. [Rights are not real until they are real for everyone.]
With regards,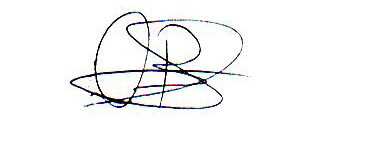 Diana Samarasan, Founding Executive Director