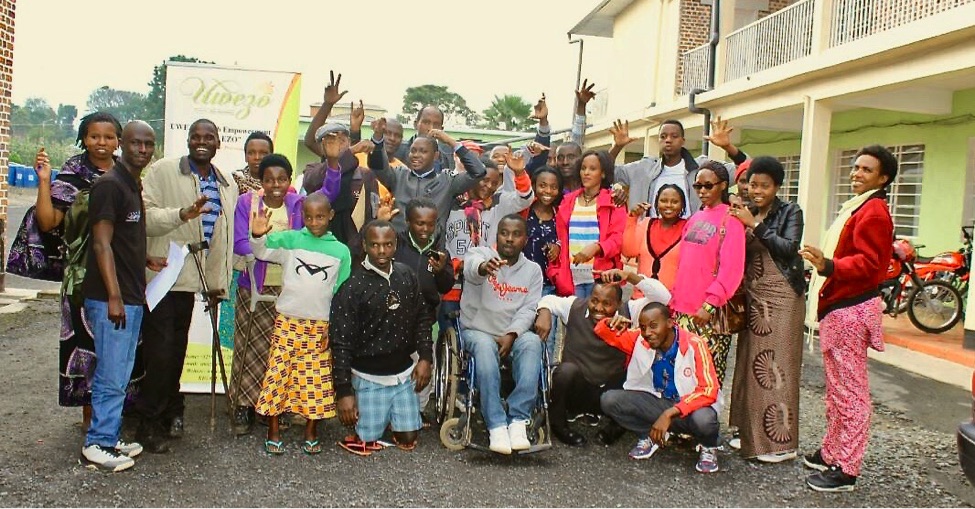 In Rwanda, an estimated 42% of young people are unemployed or underemployed, despite the government's efforts to promote youth development and employment. This is particularly problematic because over half the population is under the age of 20. Youth with disabilities are unemployed at even higher rates, largely due to illiteracy and social stigma. They are also less likely to benefit from policies designed to increase youth employment, which are often inaccessible or outright discriminatory.
To address this gap in access to opportunities, a group of youth with disabilities established UWEZO Youth Empowerment. It is a cross-disability organization whose mission is to serve as platform for children and youth with disabilities to share their experiences and to support them in building their advocacy capacity.
UWEZO advocates for equal rights and opportunities for children and youth with disabilities in inclusive education, rehabilitation, and inclusion in cultural and social life.
With a grant from Disability Rights Fund, UWEZO advocated for a national strategy to promote the inclusion of youth with disabilities in employment programs. Their goal is to bring these programs in line with CRPD Article 27 (Work and employment) and Sustainable Development Goal (SDG) 8 (Decent work and economic growth).
UWEZO is the only youth-led Disabled Persons Organization in Rwanda and the only member of the disability movement addressing employment rights of youth with disabilities. Bahati Satir Omar, Founding Director of UWEZO, explained:
We urge the National Youth Council and the National Council of Persons with Disabilities to center their work more around youth, since they fall in the margins between children and adults. We are advocating for the inclusion of youth with disabilities in National Employment Program and the National Youth Policy.
Faina, a woman with disability, is one of the beneficiaries of UWEZO's programs. As an orphan and a youth with disability, she dropped out of school to make ends meet. Through her persistence and support from UWEZO, she is now a proud owner of three businesses. She's now a  provider for her family and neighbors, and a competitive athlete on the National Women's Para-Volleyball Team. She says:
I don't have words to express my appreciation for UWEZO for always being there to raise awareness at the national level, especially around creating a barrier-free work and employment environment for youth with disabilities.
When President Paul Kagame took office in 2017, he stressed the need to engage youth in his next term. A new Ministry of Youth opens opportunities for youth with disabilities and groups like UWEZO to further their inclusion in development processes.
Author: Sofia Jamall