We advocate for inclusion of people with disabilities in policies and programs to ensure no one is left behind. The more persons with disabilities feel empowered, they will be able to claim their right to be treated with dignity and respect. – Nelly Caleb
Nelly Caleb has worked in advocacy for over a decade and represented persons with disabilities from Vanuatu at global events for Indigenous Persons with Disabilities and women with disabilities. She is the National Coordinator for the Vanuatu Disability Promotion and Advocacy Association (VDPA).
Vanuatu was one of the first Pacific Island countries to ratify the Convention on the Rights of Persons with Disabilities (CRPD) in 2008. With a two-year, $60,000 grant from Disability Rights Fund, VDPA is leading a national coalition to ensure that the voices of persons with disabilities throughout the island provinces are captured in CRPD monitoring. They are developing an alternative report on the implementation of the CRPD, which will be submitted to the UN in Geneva this year.
VDPA is an umbrella organization for 22 local Disabled Persons Organizations (DPOs) and over 1,235 persons with disabilities in Vanuatu. The National Coalition also includes the Vanuatu Society for People with Disabilities and Transparency International Vanuatu. The coalition presents a unique opportunity to leverage their expertise and engage with mainstream civil society actors through the Vanuatu Civil Society Disability Network.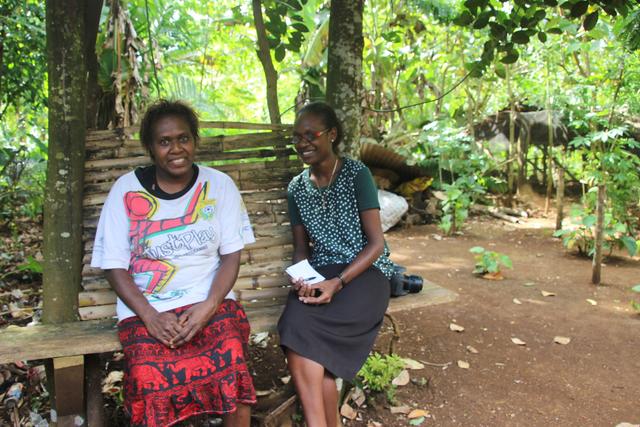 Their outreach, consultations, and discussions throughout the archipelago are creating momentum for change. Conscious that the process is as important as the final product, the coalition seeks to:
Have genuine consultation with persons with disabilities about the realization of their rights
Facilitate strategic cooperation and a framework among civil society partners to monitor CRPD implementation, and disseminate information
Increase NGO and DPO capacity for research, data collection and analysis, and report writing
The organization and its membership has also weighed in on Vanuatu's National Sustainable Development Plan. This Pacific island nation is extremely vulnerable to climate change and persons with disabilities are especially at risk from water scarcity, food shortages, and natural disasters. During disasters, persons with disabilities are often not able to access relief efforts as quickly as others. Nelly says, "Whenever there's any warning of a natural disaster, we contact our local members to prepare them for situations before, during, and after the disaster strikes."
Nelly has found that the consultations and interactions with persons with disabilities are raising awareness of the rights of persons with disabilities — the first step towards engaging and empowering persons with disabilities to advocate for their rights.
Written by: Sofia Jamall and Yumi Sera