Rwanda Union of Little People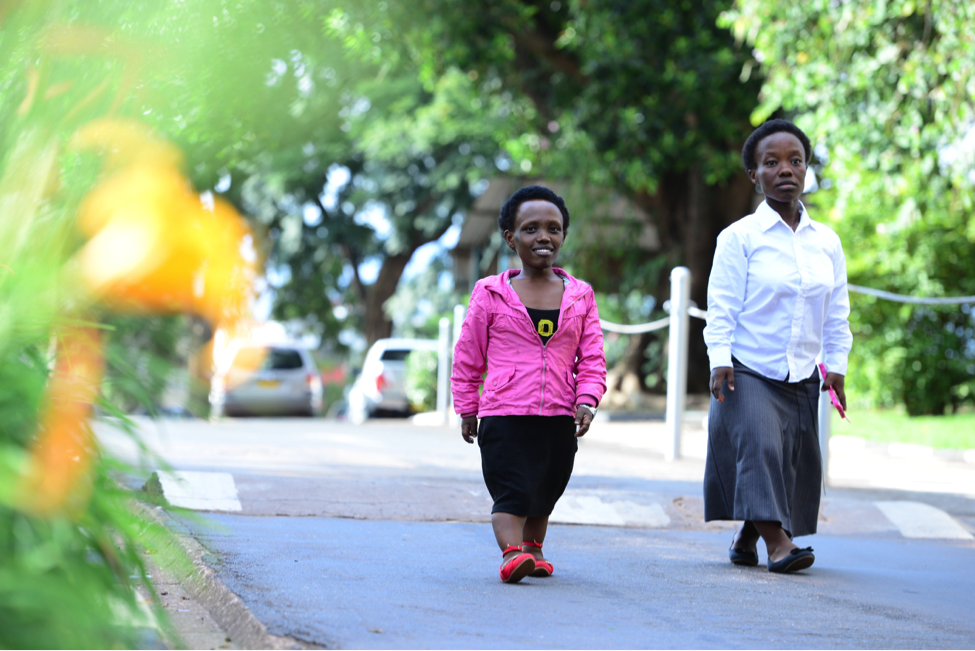 An inclusive disability movement means encouraging the participation of ALL persons with disabilities, especially those who have been left out in the margins of society. Through grants to disabled persons organizations, the Disability Rights Fund seeks to reach out to marginalized groups, such as little persons and women with disabilities particularly in rural areas. Honorine Tuyishimire, one of the founders of RULIP, said:
The Rwandan Union of Little People seeks to mobilize and build the capacity of little people. We especially want to reach little people in the rural areas, where many live in isolation and face prejudice and stigma from their own families and communities.
Honorine and Appoline Buntubwimana , both university graduates, attended the February 2017 Grantee Convening in Rwanda to learn advocacy skills and network with the greater disability movement. Their positive can-do attitude shone through as they voiced their aspirations and called for other little people around the world to organize and join the struggle to alleviate poverty.
The Rwandan Union of Little People (RULIP) has only been in existence since 2015, but through their advocacy and for the first time, little people are now represented in the Rwandan disability movement. In 2016, their first year of DRF funding, they grew their membership and strengthened their organizational capacity, as well as raised the awareness of local officials about the rights of little people. With the mentorship and training by the National Union of Disabilities Organizations of Rwanda (NUDOR), the Rwandan national umbrella DPO, and with a DRF small grant, they have big aims to advocate for the inclusion of little people in Rwanda's poverty reduction program. They have a window of opportunity as the nation rolls out the Sustainable Development Goals and the disability movement advocates for their inclusion so no one is left behind.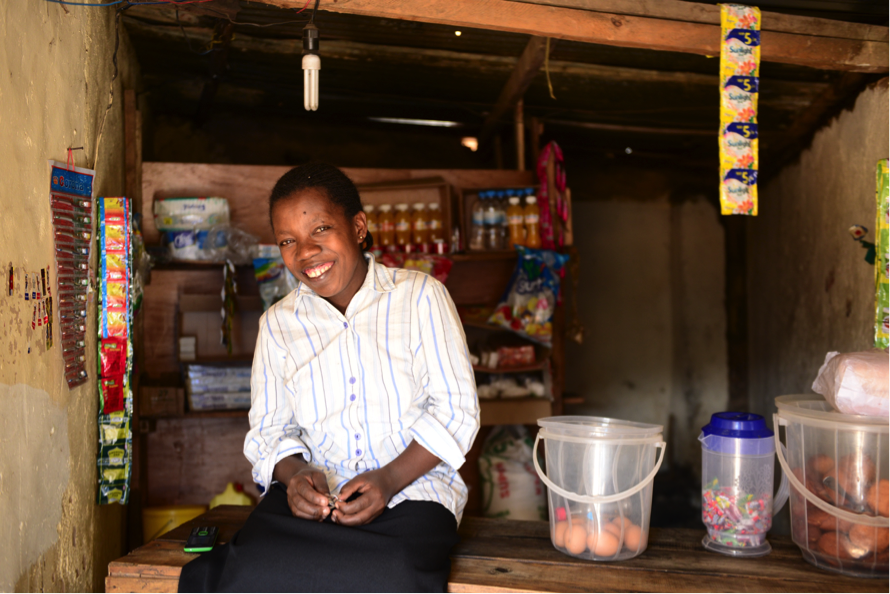 But what will the focus on global goals mean in practical terms? A visit to Vestine Twizere's kiosk in the outskirts of Kigali may provide a part of the answer. Vestine, who has no family and worked as a housemaid, found a family with RULIP members and the fellowship helped to build her self-confidence. She can now be more independent with income generated from her kiosk — climbing the ladder out of extreme poverty.