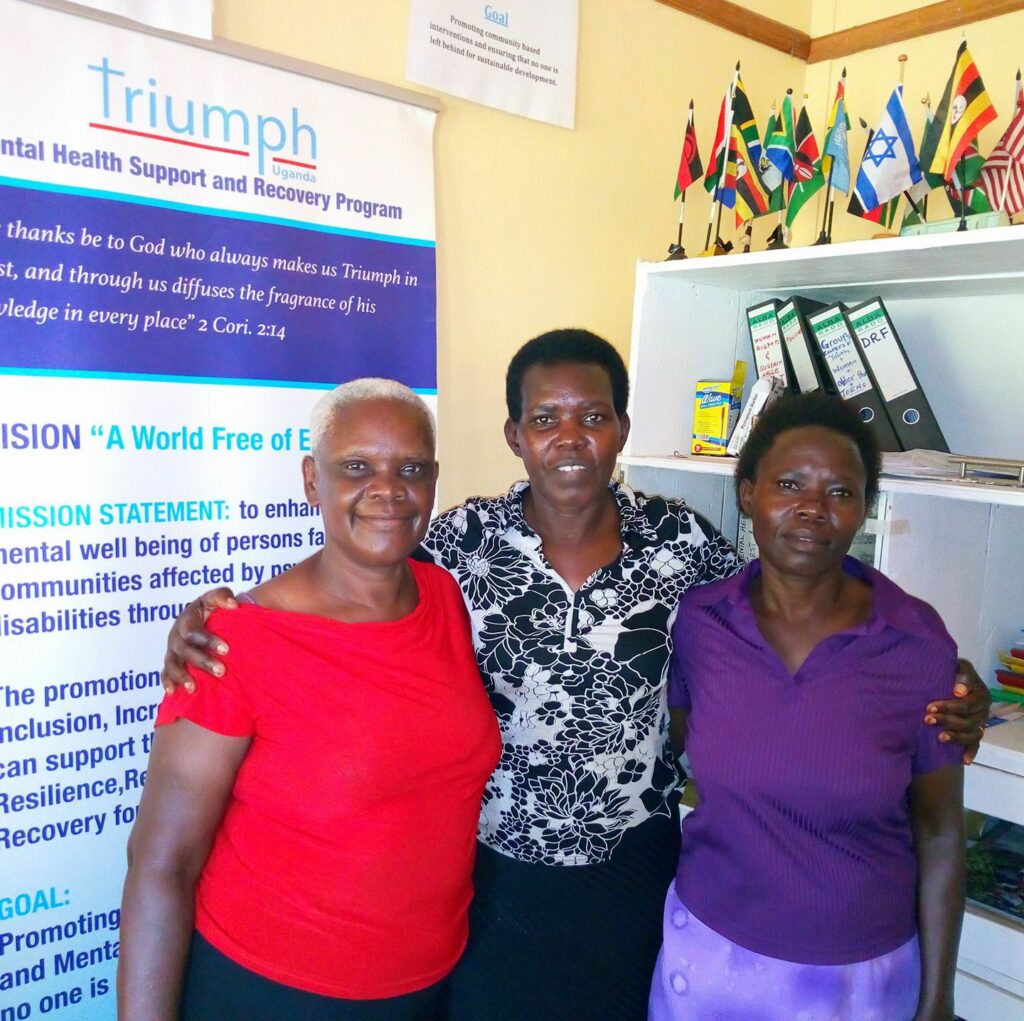 "What can I do to make life better for others like me, so they don't go through what I went through?"
Robinah Alambuya was a young woman in college when, after struggling with depression all her life, she was finally drained of her will to live. It was in this darkest moment, while reading her Bible, that she stumbled across the message that while obstacles are a fact of life, they are also meant to be overcome. With this in mind, Robinah found the strength to carry on, and resolved to be "an overcomer" from that moment onward.
Just a few years later, however, she sank into the worst depression of her life. She cut herself off from everyone in her life and was terrified that even her husband would abandon her. Instead, he proved to be her strongest ally, and Robinah believes that it was his unfailing love and support that helped her to get through her crisis.
Now she is co-founder and executive director of Triumph Uganda, a grassroots organization in Jinja, the second largest town in Uganda. Triumph is an organization of people who have faced mental health challenges. Their work involves advocating for persons with psychosocial disabilities and their families, community education on mental health issues, peer-to-peer support, and assistance with accessing services. Robinah's greatest concern is to help young people to not feel rejected and hopeless like she did as a child, and to support their deeply worried families.
Triumph's core values is love. Because love and acceptance are so important for people with disabilities.
Recent research completed by Triumph, and funded by the Disability Rights Fund, found  that adolescent girls and young women with psychosocial disabilities are at a higher risk of gender based violence than other women.
Triumph conducted three focus group discussions with women with psychosocial disabilities and caregivers; men with psychosocial disabilities; and adolescent girls and young women with psychosocial disabilities. The participants voiced their challenges, including challenges from stigma; as the report says, "Sometimes they [the family] believe in superstition and witchcraft and ignore the medical instructions in preference for traditional healers' instructions, which are often counterproductive."
The report found that discriminatory attitudes towards girls and women with psychosocial disabilities held by some service providers come from a limited understanding of the capacities of persons with psychosocial disabilities. One participant said,
"I need to be told the truth, regardless of my current mental state. No one should reason for me. We need the opportunity to speak for ourselves."
Ultimately, Triumph intends to build capacity for self-advocacy. Part of their work is coaching young persons with psychosocial disabilities so that their advocacy movement of persons with psychosocial disabilities can continue, stronger than ever.
They are already making headway. Robinah is hopeful that they will inspire others to take up the cause, and remembers one girl in particular, a student at a local university, who is eager to devote herself to advocacy.
"I want to be a public speaker," she says, "Just like Robinah!"
Triumph Uganda in the News
Story by: Sofia Jamall