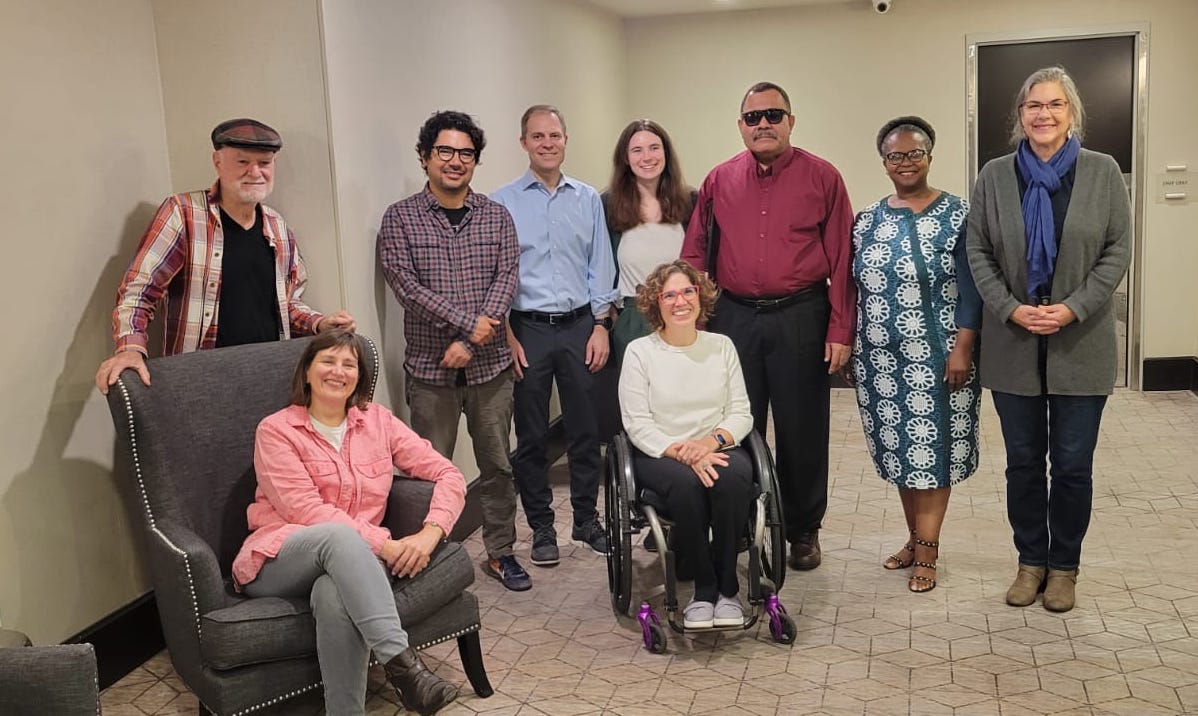 The Disability Rights Fund's model is based on our principles and it's changing the landscape of funding for persons with disabilities worldwide by:
Shifting the paradigm from charity to rights
Our model challenges the paradigm that sees persons with disabilities as passive recipients for charity or medical intervention.
Instead of funding services or one-off charitable interventions, we support advocacy by persons with disabilities to be active participants in decision-making in society and with government.
Modeling inclusive participation through our structures
The way we do our grantmaking models the inclusive society we aim to achieve. DRF's structure involves persons with disabilities at all levels, from advisory to staffing to governance.
Our model of participatory grantmaking puts decision-making about funding strategy and grants in the hands of disability rights leaders and activists, who have the expertise and perspectives that funders typically do not have.
Read more about participatory grantmaking.
Granting directly to organizations of persons with disabilities
The Convention on the Rights of Persons with Disabilities mandates participation of representative organizations of persons with disabilities in the implementation and monitoring of rights.
The Disability Rights Fund provides the technical and financial resources to enable organizations in the developing world to participate in the achievement of their rights.
Leveraging donor investments and learning in disability-inclusive approaches
The Disability Rights Fund pools resources from multiple and diverse donors (including foundations, governments and individuals), empowering donors both big and small to work together to support persons with disabilities to better their lives.
This collaborative work and learning helps:
Scale best practice funding in disability rights
Leverage additional investments in the field by other actors
Reach grassroots and marginalized communities in an efficient, vetted, and transparent manner
See our Donor Guides.
Advocating for increased inclusion at global levels
The threat to civil society space around the world is drowning out marginalized voices, making it difficult for groups such as persons with disabilities to engage in change processes.
The Disability Rights Fund increases visibility and knowledge of disability rights by:
Participating in global mechanisms to ensure they are inclusive and to influence policies and official reports
Advocating to development partners to include persons with disabilities in their agenda
Communicating innovations through stories that inspire and influence change makers