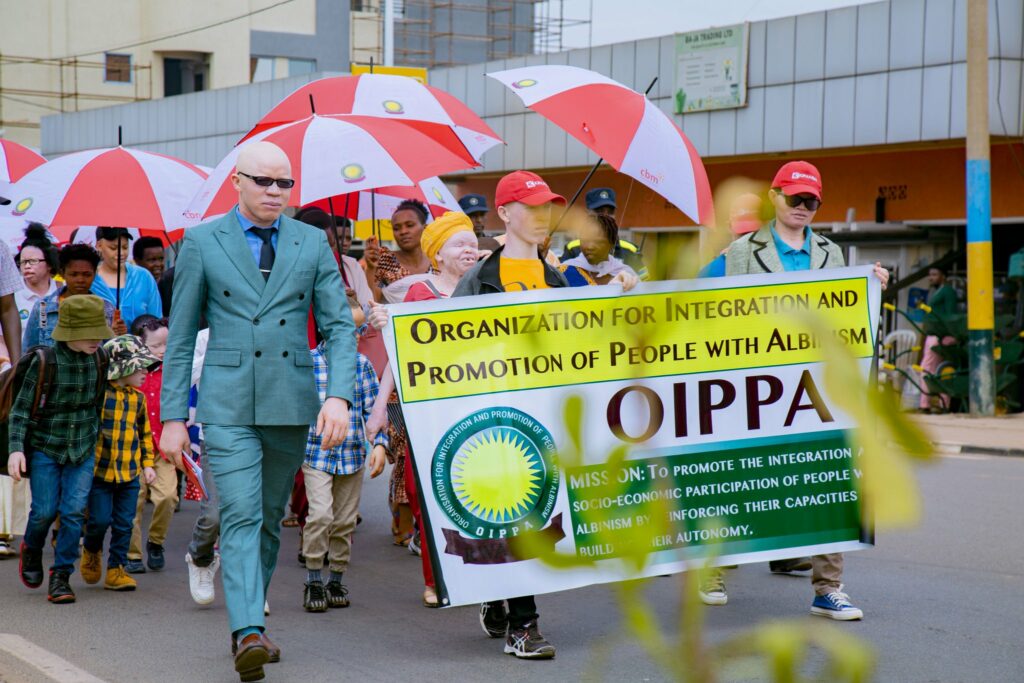 At the Disability Rights Fund, celebration is an important feminist value. Despite the ongoing challenges of structural ableism and interlocking crises, disability rights advocates and grassroots movements continue to strive for inclusion. Our 'Good News Roundup' shines a light on the creativity, ingenuity, and solutions of DRF grantees with updates from our team as we, together, plant seeds for an intersectional global disability rights movement.
Good News Roundup:
Solomon Islands Ratify the Convention on the Rights of Persons with Disabilities (CRPD): We are thrilled by the ratification of the CRPD by the government of Solomon Islands, and this calls for a celebration! "DRF has been working with organizations of persons with disabilities (OPDs) for years now that have advocated for this to become a reality. Disability rights and inclusion are critical for persons with disabilities in the Pacific Islands who are not only on the frontlines of climate change but are also creating solutions for inclusion and justice," shared DRF's Program Officer for Pacific Island Countries, Faaolo Utumapu-Utailesolo. This brings the CRPD ratification numbers to 187 States Parties!
Celebrating Albinism Pride: In June, DRF grantees celebrated the International Albinism Awareness Day with marches and gatherings, from Uganda to Rwanda. The Organization for Integration and Promotion of People with Albinism (OIPPA) led a march with their members in Kigali with the theme, Inclusion is Strength!, calling for the recognition of the rights of persons with albinism and holistic integration of their rights.
Advocacy for and by Persons with Deafblindness: The Rwandan Organization of Persons with Deaf-Blindness (ROPDB), along with their partners, hosted a spirited celebratory gathering in Kigali, marking their 13th Deafblind Awareness Week. At this gathering, the ROPDB team emphasized the importance of the Rwandan government to recognize deafblindness as a special category. "It is crucial for the Government of Rwanda to acknowledge and address the unique needs of individuals with deafblindness, providing them with the necessary support, resources, and inclusive opportunities to thrive," said ROPDB's Executive Director, Musabyimana Joseph.
DRF Grantees Rally for Inclusion at Women Deliver: DRF grantees and our Executive Director, Catalina Devandas, delivered a clear message at the 2023 Women Deliver conference in Kigali: There is no intersectionality without solidarity with movements for inclusion led by women and girls and gender-diverse persons with disabilities! Catalina spoke at the plenary on Sexual and Reproductive Health and Rights (SRHR), calling the mainstream feminist movement to support the inclusion agenda. DRF also co-hosted a 'Disability Solidarity Space' with our feminist partners, where women with disabilities and gender-diverse persons with disabilities exchanged about the strides their movements are making. "Let's put solidarity as a priority. No one can advance unless we all advance together," said Patience Ogolo-Dickson, founder of Advocacy for Women with Disabilities Initiative in Nigeria. In a virtual session of the conference, DRF grantees and team member, Faaolo, shared better practices for promoting inclusive sexual and reproductive health in the Pacific.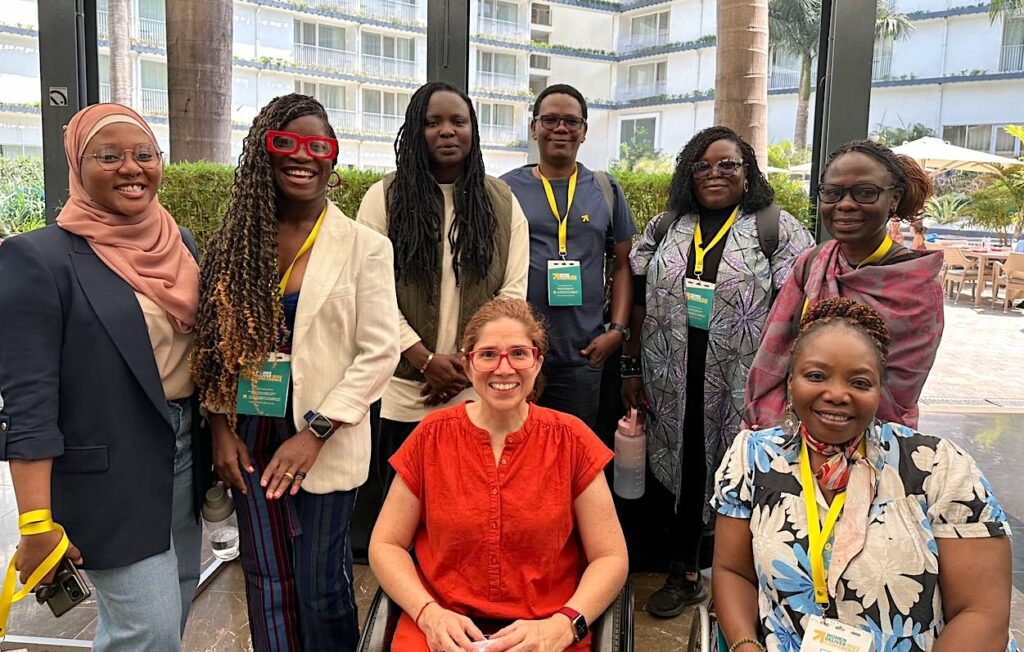 DRF Team Updates:
A Great Team Manifests Our Dreams: In June, DRF's global team reunited for the first time since COVID-19 in Boston! We had energizing conversations about our five-year strategic plan, and our collective visions for mainstreaming disability rights. Stay tuned for more updates.
DRF Resources Record Submissions for Advocacy: DRF's advocacy and program team supported a network of global grantees to submit over 25 written and oral submissions to various United Nations human rights mechanisms, like the Committee on the Rights of the Child and the Committee on the Elimination of Discrimination against Women, focusing on country reviews as well as specific themes, such as climate action and the equal and inclusive representation of women in decision-making. Spanning OPDs from Africa, Asia and the Pacific Islands, this record number of submissions eclipsed our collective numbers for the first nine years of DRF's existence!
DRF's Jean-Pierre Sibomana Addressed Civil Society Forum at #COSP16: "SDGs are failing persons with disabilities, and there aren't enough resources directed for disability inclusion," said Jean-Pierre, DRF's program officer for Rwanda at the Conference of the State Parties convening in New York in June. Jean-Pierre emphasized that funding for inclusion was often not CRPD compliant, calling urgently for governments and development actors to build stronger collaborations with OPDs and the global disability rights movement.
Categories

Blog
Uncategorized