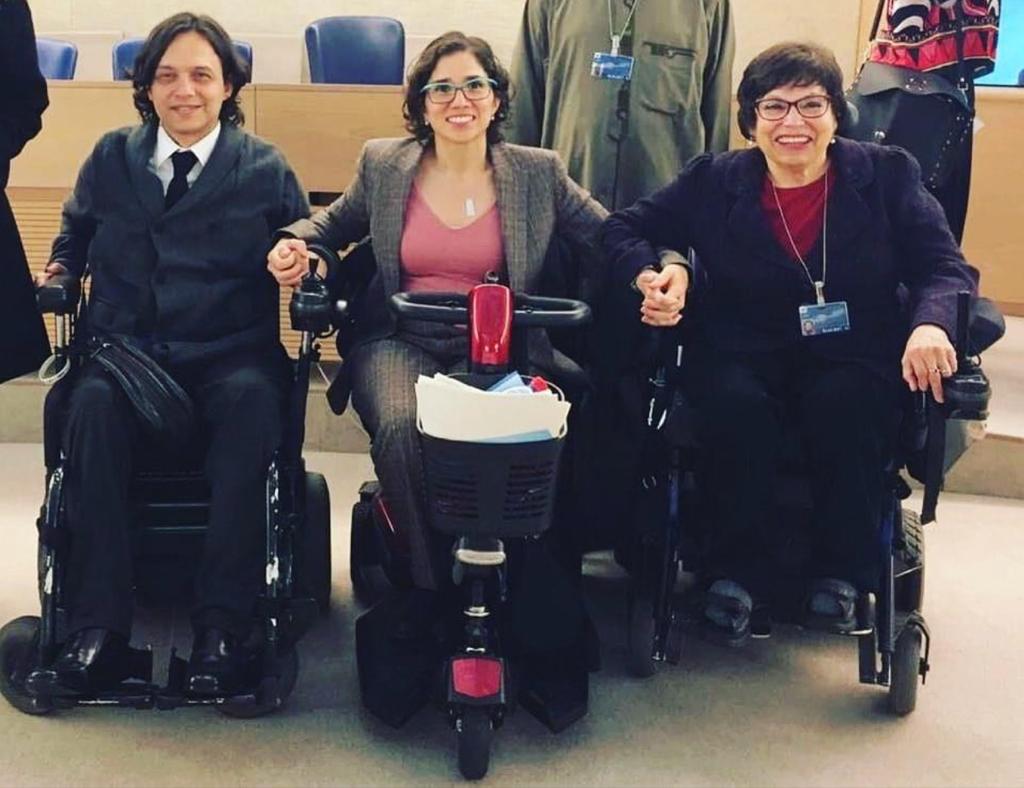 We, at the Disability Rights Fund (DRF), are mourning the passing of our dear friend and mentor, Judy Heumann. This is an immense loss for the global disability community. During this difficult time, we celebrate Judy and her lifelong activism and contributions to the global disability struggle. Judy's leadership was key in advancing equality and recognizing the human rights of all people. Her vitality and authenticity made her one of the leading forces of a generation that opened doors for us to dream of a world free of barriers and discrimination.
Judy embodied disability pride and was instrumental in making "Nothing About Us Without Us" a reality.
Thanks to her fierce leadership, our demands for inclusion reached the highest decision-making spaces, triggering revolutionary legal and public policy reform to improve the lives of persons with disabilities around the world.
An engaging communicator, Judy delivered complex messages plainly and boldly, mobilizing audiences to join forces to build a more inclusive world. For all her greatness, Judy did not lose her humility or connections with grassroots movements. Her generosity touched countless lives: you could count on Judy as a friend, mentor, and an advisor. A natural connector, she built bridges, motivating activists with disabilities to forge their own path.
Last October, the DRF board was fortunate to meet Judy in Washington, D.C. As always, she generously shared her time, joy, and love with us. We feel privileged to have shared time with her in this world.
Today, we are reminded of Judy's words: "I wanna see a feisty group of disabled people all around the world—a group of people who will not accept no, without asking why… if you don't demand what you believe in for yourself, you're not gonna get it."
Her legacy presses upon us the urgency to continue supporting the creation of "a feisty group of disabled people all around the world".
Here's to Judy!
To learn more about Judy's breathtaking advocacy to advance the rights of persons with disabilities, we encourage you to read AAPD's statement.