October 13 is the International Day for Disaster Reduction. "Hurricanes in my Backyard" is the second part of a series to commemorate both the lessons and the work of disabled persons organizations on disaster risk and resilience. Kerry Thompson, a Louisiana native, reflects on what the world learned from Hurricane Katrina.
Last Tuesday, my colleague – Jo-Ann Garnier – from Haiti shared during a staff call about the devastation hitting Haiti and her attempts to make sure that our grantees in Haiti and the Haitian disability community had the information and resources to be safe, informed, and prepared.
Safe, informed, and prepared.  When Hurricane Matthew left Haiti, it was headed to Florida where my family now lives.  I called my mother on Wednesday – are you safe? Are you prepared?  Do you have food, water, medicine, enough gas? We were anxious of reliving the nightmare of Hurricane Katrina eleven years earlier.  I watched the news for the latest information – Florida Governor Rick Scott was giving a press conference on preparing for this deadly, destructive Category 4 storm heading directly in Florida's path.
Standing next to Governor Scott was an American Sign Language Interpreter and she was clearly visible on my television screen.  The delivery of information has changed so much since 2005 when Hurricane Katrina struck the US coastal states along the Gulf of Mexico.
Back then my family was living in Louisiana where I grew up.  In the moments before the storm and after the storm, members of the Deaf community had a difficult time getting access to the latest information.  Stay? Evacuate?  None of the press conferences showed sign language interpreters on the screen, some may have been there on site but television crews cut them out of the footage thereby cutting information to the Deaf community.  My family had evacuated to Baton Rouge, but news was still hard to come by. Katrina had destroyed both my home and my hometown.  My neighbors, my friends, relatives from all over the state of Louisiana lost everything.
In the days and weeks after the storm hit, the phone lines were jammed emitting nothing but busy signals as loved ones desperately tried to find one another.  This was not in a developing country but in the United States with countless legislations and the American with Disabilities Act.  Friends shared frustrations over trying to get interpreters at the shelters, hospitals, and recovery stations.
There was a photo of an empty wheelchair on Canal Street in New Orleans and I always wondered what became of the person?
Hurricane Katrina became a costly, deadly lesson for the US to learn and in addition, became an international case study for what went wrong in emergency preparedness, disaster reduction, and relief efforts.
Katrina also became a lesson learned for how people with disabilities were included or rather how they had been excluded.  Katrina's lessons were also taken into consideration by the United Nations in 2006 as the UN Convention on the Rights of Persons with Disabilities (CRPD) was being drafted.
Article 11 of the UN CRPD mandates that State Parties "ensure the protection and safety of persons with disabilities in situations of risk, including situations of armed conflict, humanitarian emergencies and the occurrence of natural disasters."
In 2015, the Sendai Framework for Disaster Risk Reduction 2015-2030 was approved by the UN General Assembly as the first major agreement of the post-2015 development agenda, with seven targets and four priorities for action. The framework emphasized the importance of "people-centred" preventative approach to disaster risk and that "persons with disabilities and their organizations are critical in the assessment of disaster risk and in designing and implementing plans."
Now that Matthew has passed, we in the US look back and ask how did our states really fare?
We at Disability Rights Fund are looking to Haiti, where our grantees are, and ask how did they really fare?
Stay tuned for the next part of our disaster risk series with the latest information from DRF's Haitian grantees and disability community.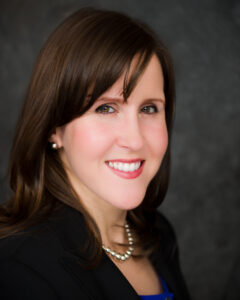 Kerry Thompson is the Senior Officer for Communications, Inclusion, and Analytics at Disability Rights Fund. She is also a 2014 Marshall Memorial Fellow. She is the Director of Silent Rhythms – a dance organization that teaches dance to people of all abilities. She serves on the Board of Directors for DEAF, Inc. and a Board liaison for DeafBlind Community Access Network Advisory Council. She also serves on the Massachusetts Commission for the Deaf and Hard of Hearing Statewide Advisory Council. She received her master's degree from Harvard University.
Topics

Disaster Risk Reduction/ Emergency Preparedness