Until a month ago, Emilio Neas' region in Haiti was rich in agriculture and beautiful sand beaches. Now, as a result of Hurricane Matthew, over a thousand people are dead and thousands have lost their homes and livelihoods. The delivery of humanitarian aid is hampered by impassable roads and now, a heavy rain that is flooding the rivers and streams.
"The country is on its knees. The population is desperate and many persons with disabilities no longer have any shelter and are traumatized by this event that has taken all their possessions. Cholera is on the increase," said Emilio Neas, lawyer and coordinator of the RANIPH (National Association Network for the Integration of Disabled Persons) Southern Coalition. He shares his first impressions working on the ground in Haiti for the Disability Rights Fund's blog series, "Hurricanes in My Backyard."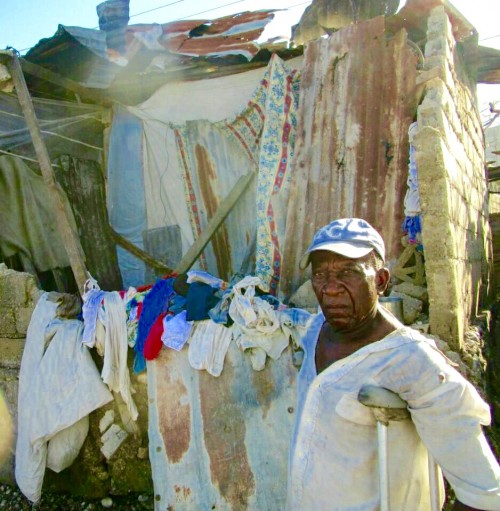 It was around ten in the morning on October 16, 2016, that I accompanied a friend to walk through Cayes and visit the temporary housing centers for the population of the city. I wanted to see everything with my own eyes.
Roofs of houses and churches blown away, roads blocked, fields and trees destroyed, power grids damaged, utility poles and power lines fallen across houses, gas stations damaged, and many people displaced, among them persons with disabilities—such was the situation in the city of Cayes after Hurricane Matthew struck the southern coast of Haiti.
We visited seven temporary shelters, but it was impossible for us to know the number of people housed there. In certain shelters, there was not even a supervisor available to give us such information. In one of the centers, the supervisor told me there were no people with disabilities there, but we counted seven.
According to the information given to me by BISEPH (the office of the Secretary of State for the Integration of Disabled Persons), there were 62 people with disabilities placed in the temporary shelters. 150 persons with disabilities have been affected by the hurricane, and two have died. However, this data is provisional. We have not yet been able to get in touch with all the members of our network.
Before the disaster
Haitian authorities had taken several steps to warn the population of the danger of Hurricane Matthew. Radio stations and telephone companies broadcasted alerts. As we are in the middle of Haiti's election season, certain presidential candidates called with warnings.
Unfortunately, not everyone was affected by these messages. The sunny weather on Saturday, October 1, made many ignore the messages, though we became nervous when we saw the clouds and felt the wind pick up. Even then, many people with disabilities had not yet received the warning.
The Storm
On Monday, October 3, a light and intermittent drizzle fell as local authorities asked inhabitants to move to temporary shelters. They took measures to transport people in risky areas, including people with disabilities. However, out of ignorance or fear of looting, certain inhabitants of these areas refused to leave their homes. On Tuesday October 4, the nightmare began around 2 in the morning. We know the rest of the story…
Our rights in times of disaster
Our disabled persons network turns to the Convention on the Rights of Persons with Disabilities (CRPPD) to fight for our rights. The protection of people in a situation of risk and humanitarian emergency is a right guaranteed under the CRPD Article 11 and Articles 72 and 74 of the Loi sur l'Integration des Personnes Handicapées (LIPH) [Haitian Law on Integration of Disabled Persons]. We recognize the efforts to respect the human rights of persons with disabilities, but we must also acknowledge that these rights are not always respected.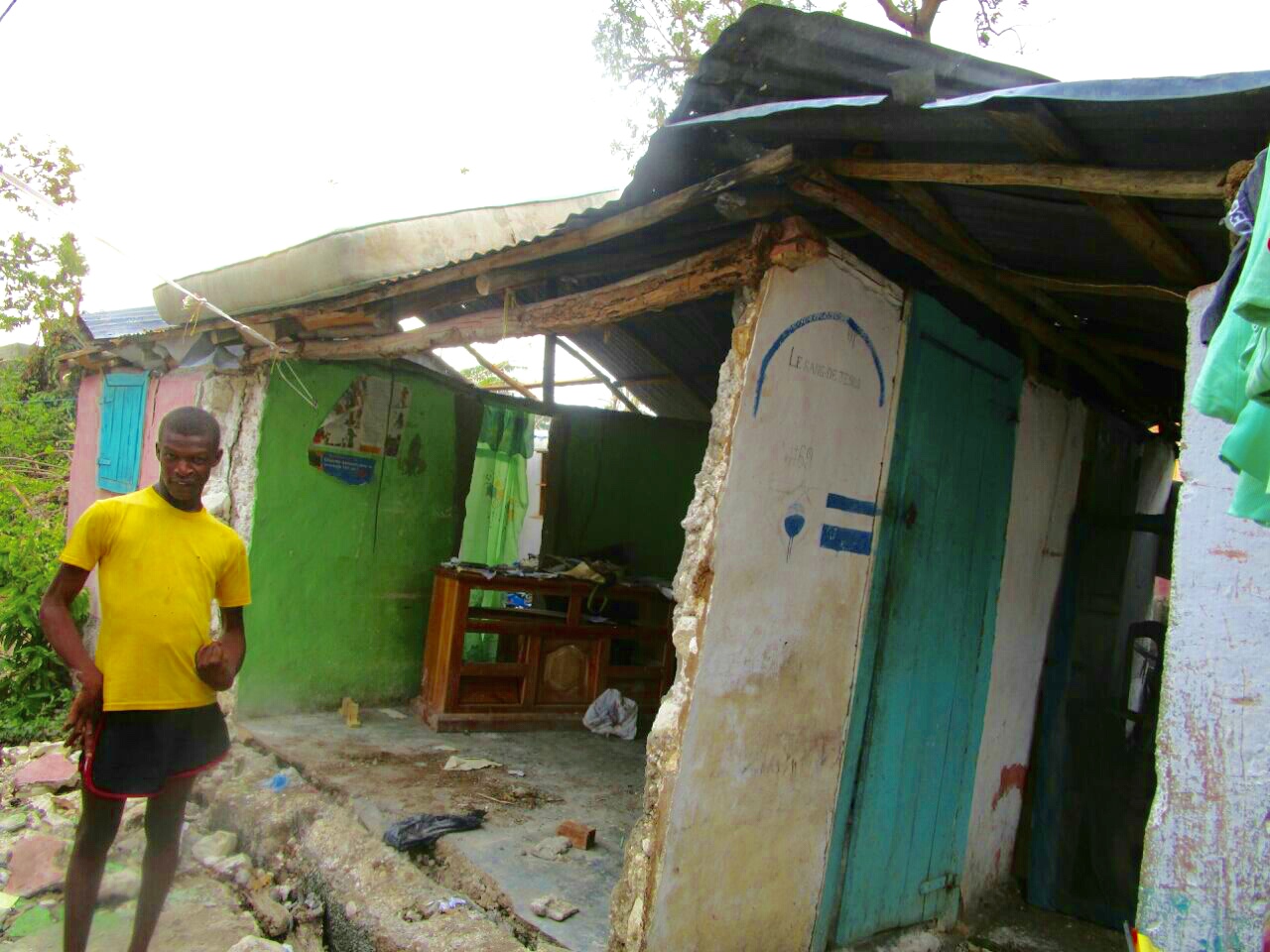 How do these rights and laws translate in times of disaster?
Communication: The warning alerts were not accessible to all persons with disabilities. If Deaf people did not have mobile phones, they were not able to get alerts. They had to make do with observing the change in the environment and followed other people. For blind people, alerts were provided by radios, but there was no alternate way to disseminate information, such as through loudspeakers.
Accessibility: The majority of the temporary shelters we visited were not accessible. Persons with mobility issues are unable to run or walk to a shelter. Once at a shelter, persons with disabilities are confronted with stairs or barriers that they may not be able to climb or inaccessible toilets. Even in shelters that were accessible, like the lycée Philippe Guerrier, administrators did not place people with disabilities in accessible sections.
Protection and safety: In the shelters that we visited, persons with disabilities were housed, but deprived of basic needs – food and drinking water. When there are distributions, only the quickest people have access. Persons with disabilities are complaining about the absence of the State that does not support them.
After the passage of Hurricane Matthew, 4 out of 10 regions are faced with a desperate situation. Humanitarian aid has not yet reached persons with disabilities, many of whom are now homeless and traumatized from this catastrophe, which has taken all their possessions—not to mention by the cholera epidemic that has followed.
Persons with disabilities await the support of national and international friends to resume their normal life. We hope that the human rights organizations, including the disabled persons' associations and other partners of Haiti, amplify the plea for the respect and implementation of the Convention on the Rights of Persons with Disabilities in its full measure in Haiti.
[media-credit name="Photo of Emilio Neas" align="alignleft" width="150″]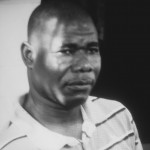 [/media-credit]
Emilio Neas, Lawyer
Coordinator of the National Association Network for the Integration of Disabled Persons, RANIPH SUD (Coalition du Réseau Associatif National pour l'Intégration des Personnes Handicapées, RANIPH SUD), a grantee of the Disability Rights Fund.
RANIPH SUD, a regional branch of a national organization located in Les Cayes – one of Haiti's poorest regions – is dedicated to promoting inclusive education and social inclusion of persons with disabilities. RANIPH SUD works with families of children with disabilities and women with disabilities – two of Les Cayes' most vulnerable populations. They helped to form Les Cayes' first association for parents of children with disabilities and supported the formation of Association de Femmes Handicapées du Sud (AFHS), Les Cayes' first women with disabilities-led organization.
Topics

Disaster Risk Reduction/ Emergency Preparedness